Richard D. Meyer
In 1963, Richard D. Meyer was a theater professor on sabbatical when he approached director Elia Kazan about becoming involved in Lincoln Center's premiere repertory production of After the Fall.
Much to Meyer's surprise, Kazan offered him an unofficial, unpaid position in the Company with the understanding that Meyer would document the history of the theater's first year.
Richard Meyer was a professor of theater (with an emphasis on directing) for over 35 years, teaching at many schools including Grinnell College, Florida State University and the University of Notre Dame before heading the theater program at the University of Michigan. He spent summers directing summerstock and repertory theater.
Meyer continued to maintain a friendship with Arthur Miller and his wife, Inge Morath. At the University of Michigan, Meyer produced the premiere of Miller's only musical, Up from Paradise, with Miller directing and acting as the narrator.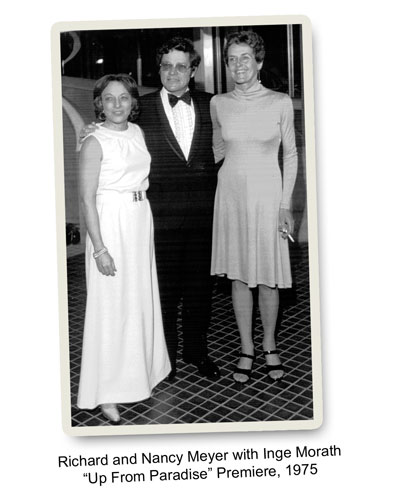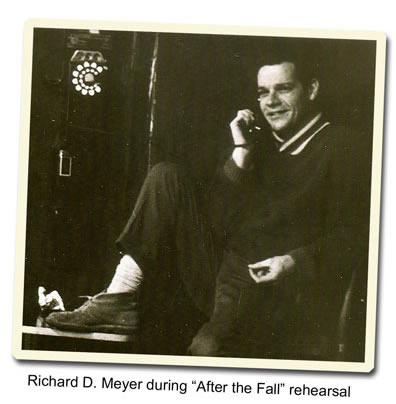 Meyer attended every rehearsal, meeting, and event, writing copious notes about everything that was said and done. Once Fall opened, Kazan offered Meyer all of his personal journals, scripts, letters, and notes to copy for the book Meyer hoped to publish. Meyer spent the rest of the year interviewing members of the Repertory Company and gathering material for his book. 
After the Fall opened to great controversy — mostly surrounding the representation of Miller's second wife, Marilyn Monroe — and Meyer's original deal with Doubleday was cancelled. Meyer published several articles and a chapter in a book on Lincoln Center, but after Kazan, Miller, and Whitehead all left Lincoln Center in 1965, Meyer put the book project aside.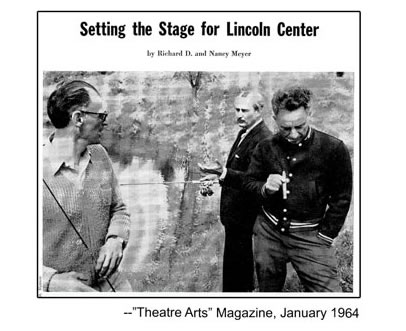 After Meyer retired, he unburied old boxes from his year at Lincoln Center. Looking back over his detailed notes and transcripts, reel-to-reel interview tapes, original marked-up scripts, clippings and photos -- along with Kazan's personal notes and letters -- he realized what a treasure trove he had been sitting on for decades. He spent the next few years working on his long-promised book, Making the Fall. With the book finally complete, he is now looking for a publisher.